Posted By RichC on March 5, 2011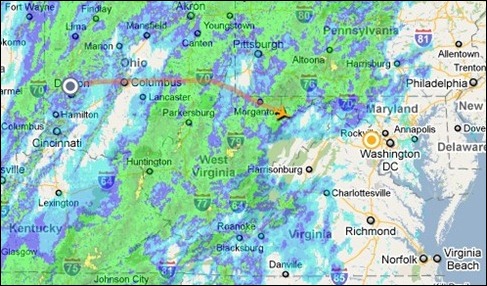 My son Taylor is spending his spring break with his dad … moi … and I'm anxiously waiting for his flight to make its connection in Washington DC before heading to the airport to pick him up. I know he is looking forward to coming down to Florida and getting out of rainy Ohio.

The wind has been strong on Florida's east coast, even to the point of causing significant beach erosion. I'm hoping that the heavy wind and large waves will subside a little in order to give us a bit more comfortable sailing – I'm not anxious to be seasick, or worse. I also stopped out at the beaches over lunch today and the heavily surf didn't look as if it would make the safest inlet entry. Even the mooring fields down in Stuart Florida seemed a bit uncomfortable according to a couple stuck there for longer than they have wanted. One bright note is that I did make a pretty good deal on a 2008 Suzuki 6HP outboard to used on the dinghy.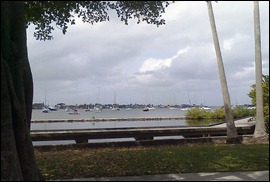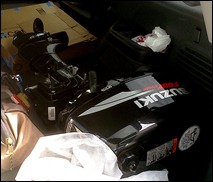 Mooring field off Shepard Park in Stuart, Florida | 2008 Suzuki DF6 outboard
One of the more frustrating issues at the marina is the Beacon WiFi service. I called last night in hope that there was something simple they could do to improve the nodes that I need to connect to from the boat. Unfortunately its no better tonight even though my connection to the access point is strong and my ping to the default gateway is fine.