Posted By RichC on April 8, 2011
After arriving home late last night Brenda wanted me to see the flowering White Star Magnolia flowers … so I indulged her and walked out to look at them with her … and snapped a weak LED flash photo with my Palm Pre smartphone.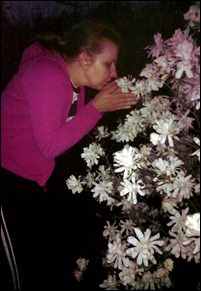 Little did she know, I had already been looking at them at the end of March. Timing aside, the spring flowers, popping buds, green grass and warmer weather is being welcomed here in Cincinnati.