Posted By RichC on April 7, 2011
Check out the 'real' 4G smartphones … so far only on Verizon.
—
Conclusion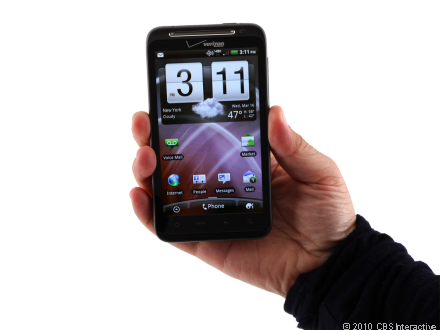 The HTC Thunderbolt is Verizon's fastest and most powerful smartphone yet. The 4G speeds do not disappoint, blowing right past the competition and taking the browsing and streaming experience on a smartphone to the next level. It also serves as a fine hot spot/modem. Couple that with HTC's premium design and a solid feature set and the Thunderbolt looks like a pretty attractive option. However, all of this comes at the expense of battery life, and with more LTE smartphones coming to Verizon in the coming months, including the dual-core
Motorola Droid Bionic
, it complicates the buying decision. If you have the luxury or the patience to wait, it might be worth sticking around to see how the Droid Bionic and others perform, but for early adopters who crave the speed now, the HTC Thunderbolt can certainly deliver. Just be sure to pick up a spare or extended battery.
http://reviews.cnet.com/htc-thunderbolt-review/#reviewPage1
Posted via email from RichC's posterous