Posted By RichC on January 8, 2012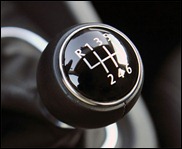 In Autoblog's 2011 VW Jetta TDI longterm update there were a couple less than flattering comments about the VW's comfort and the manual gearbox. Besides disliking the firm Volkswagen seats, the follow up was that the 2011 TDI had a "much-disliked" and "tricky" gearbox.  Having driven a variety of manual transmission cars and owning two A4 TDIs with 5-speeds, I'm puzzled of the disappointment in the new 6-speed manual. Any thoughts from owners or those who may have test driven 2011 or 2012 manual transmission TDIs?
… the interior seems to be more broken-in, though it isn't showing any noticeable signs of wear. That said, it still isn't a very pleasant place to be. I didn't love it on my cross-country journey a few months ago, and while it's more comfortable now that more butts have been in the driver's seat, there simply isn't anything to rave about.

Fuel economy, however, is as great as ever – I commonly see numbers over 40 mpg. The car's much-disliked gearbox is still tricky, and we broke a sweat trying not to stall while starting out on some of those steep San Francisco hills (especially when cars were behind us). But with some serious concentration, we managed with minimal problems.