Posted By RichC on January 18, 2013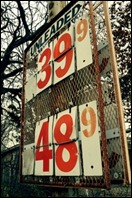 Although retail unleaded gasoline is down 25 cent per gallon since last year at this time in SW Ohio, we remain just above $3.00/gallon in most areas.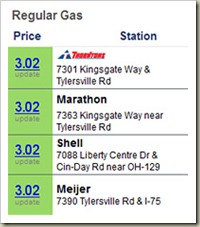 (I paid $3.09 and $3.07 this week while traveling in north east Ohio)
Since I'm thinking about a new diesel car this year, it is be frustrating to have to consider paying 80 cents or more per gallon for diesel (about $3.90/gallon). Even calculating the 30-35%efficiency of diesel engine, it isn't easy to justify paying more upfront for a diesel vehicle and still paying 30% more for fuel. For those of us wanting to see diesel vehicles make "real" inroads in America, it will continue to be an uphill battle.