Posted By RichC on January 20, 2013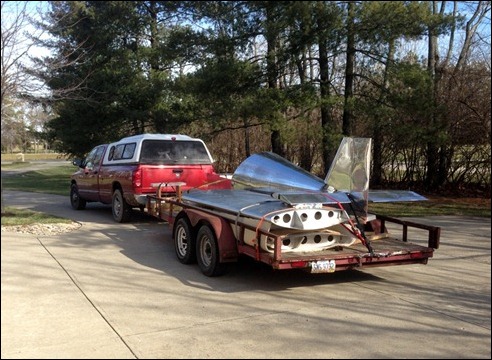 Selling a long term project like building an airplane leaves me with mixed feelings. In part, I'm glad to be lessening my hobby load of "things to do," but sad to part with a project that has consumed so much of my time and been a focus this past decade. As family we took trips to Airventure in Oshkosh, Wisconsin and separately with Taylor when deciding to add building an airplane to my aviation interests. I spent hours in the workshop with both kids and by myself; they helped with the drilling, deburring and riveting of the 6000+ holes required on the Sonex project. Besides just being with them, I also enjoyed teaching them to use tools that were familiar to me, as well as those which were new. I've always loved working with my hands and had hoped to share what know with my children.
I also am disappointed to have had started another long term hobby which was derailed by other interests and time constraints. I would use the excuse that it was monetarily  and the cost was too much, but that would not be completely true since my wife was 100% supportive of my interests (her only concern was that I would eventually fly this project making my life insurance void???) In fact she never minds doing volunteer work with my EAA chapter or functions that revolved around aviation.
As for the buyer, he is from China and has a variety of helicopters and airplanes – from experimental to vintage military planes. The project is being crated and shipped overseas to be completed and flown in that rapidly changing country. I met him through a helicopter aviation friend, Homer Bell this summer who works with the Chinese company owned by the buyer with the shipping American parts to China. I will be interested to hear about the test flights later this year or next?
The only negative now is that "I thought" that I'd be able to take my new found wealth and use it to complete my New Year's Resolution (a diesel car like a VW TDI)… but the check was quickly swiped by my boss to be used for something more important … my daughter's wedding! (Links 1, 2 & 3)