Posted By RichC on August 1, 2013
Last year I animadverted about the inserts in my boat shoes and recently noticed that my August 2012 post was a recent MyDesultoryBlog's top five … according to Google Analytics. Considering it is a top 5, it might be time for a boat shoe update?
Boat shoes are a go to shoe in our house especially in the summertime … as well as when on the boat. I've worn several different brands since high school (yes we had boat shoes way back then!) and I have always been particularly fond of Sperry for their consistent quality and decent construction. To be fair, I'm not overly hard on shoes in comparison to others, like my son for example … who's sweaty feet can ruin even a good pair of shoes in short order. Him aside, Brenda and I can stretch our shoe into years of service, but we also spend a little more time caring for our leather shoes … something my dad expected me to do every Saturday night. Nowadays I'm slipping when it comes to polishing and caring for shoes, but for leather boat shoes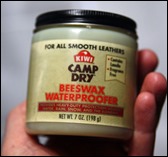 I do use a lanolin based Kiwi product, albeit once a year, besides I always dry my shoes shortly after getting them soaked (adds to the leather's life). Still, the weak link is the insole, hence last year's quandary.
After that post, I ended up tossing the attempted epoxy repaired Topsider insoles after failing to revitalize them. Instead I found SofSole insoles at a local Finishline. They were a bit thicker than the originals, but because the older shoes had stretched, they fit nicely.  Now after almost of year of wearing them I can highly highly recommend SofSole insoles for shore use … I'm not sure how well they work after getting wet on deck?
Shop around though, because SofSole inserts aren't the cheapest way to stretch the  life out of a pair of boat shoes, although they are comfortable! They locally retail for $25 (saw them for $20 online) compared new purchasing new Topsiders which I found for $60 (the darker brown shoes in the photo above). Let me know if there are better options.
Worth sharing a little Sperry history via video: