Posted By RichC on April 25, 2014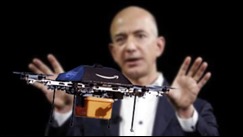 You'd be hard pressed to find those looking into investment ideas not mentioning companies developing or researching drones, quadrotors and UAVs.  Over the next decade I confident that we will see advancements and debate on how and where they should be used. The technology patents will be fought over and money will be made and lost around these large and small flying (and swimming) machines. The big investment question is which companies will capitalize successful in the development and implementation?
Most know about, and are probably thankful, our U.S. military drone program for surveillance and as  away to keep our military as far from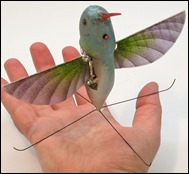 harms way as possible. The debate swirls as we expand their use offensively as a way to secretly and nonchalantly attack thousands of suspected and potential terrorists around the world — in doing so, we probably saves more lives (particularly American lives) and sustain less collateral damage than other options. Most certainly using the unmanned Predator Drones is far more precision than dumb bombs or guide smart bombs like Cruise Missiles (suicide drones) as well as economical. But even hawks like me find it disconcerting when our government begin to monitor U.S. citizens. The "saved lives" argument reminds me of Truman's A-Bomb decision that ended World War II … controversial, but we can't argue that the use saved American lives.
Back to ways to invest
Below is a list of companies and ticker symbols that I'm watching (might edit and update later in 2014):
Boeing – BA
Lockheed Martin – LMT
Northrop Gruman – NOC
Aerovironment – AVAV
General Dynamics – GD
Raytheon – RTN
Science Application International – SAIC
Textron – TXT
General Atomics – (private)
Prox Dyn AS – (international – private)
Denel Dynamics – (international – private)
Israeli Aerospace – (international -  private)
Companies publically focused and investing in drones: