Posted By RichC on July 14, 2014
As hinted a few times before, Volkswagen has now officially announced that it will be building the new "yet to be named" seven passenger CUV  in Chattanooga, TN. The attractive American-sized crossover will help VW compete in the popular SUV/CUV market come 2016. Many VW enthusiasts (and potential new customers) with growing families have struggled with how to own a Volkswagen and still haul the whole family. The Tiguan is too small and the Touareg, well an expensive and heavily built SUV that isn't necessarily a family hauler … this new Crossblue (???) just might be the ticket. VW Group of America's CEO says it will be offered with a diesel … we'll see about the diesel hybrid?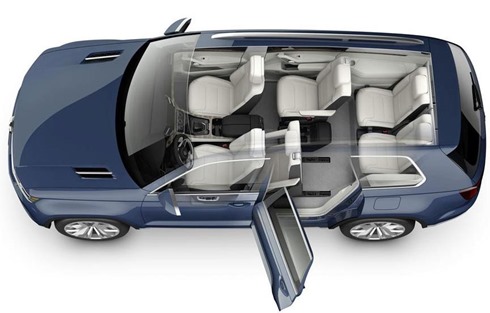 "The Chattanooga-built midsize SUV will allow us to fulfill the wishes of our dealer network, bringing new customers to our showrooms and additional growth for the brand," VW Group of America CEO Michael Horn said. "We are eager to be entering this growing vehicle segment with a world-class, seven-passenger SUV from Volkswagen."

Volkswagen's yet-unnamed SUV will begin rolling off Volkswagen's Chattanooga assembly line by the end of 2016, the company said today. Horn also said the MQB-based crossover will be offered with a diesel variant.