Posted By RichC on September 20, 2014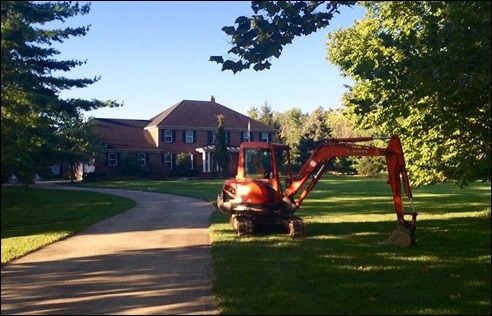 Way back in May I hired a company to fix our downspout and sump pump drains that more than likely have been invaded by roots (also possible to have been crushed?) The company I hired, with a substantial deposit … I'm nicknaming them "Down the Drain" … made excuse after excuse as the summer months passed by and eventually sent me a text that "due to medical reasons he would not be able to finish until the first of next year." I finally asked for my deposit back … and as expected all that was heard were crickets chirping. I would post the owner and company's name, but will be most likely be going the dreaded small claim route; I don't expect to ever see a dime back since I've been there, done that before.
Below are a few photos (taken 9/18/2014) showing the incomplete mess that was left prior to a new "more dependable" company finishing up.