Posted By RichC on May 6, 2015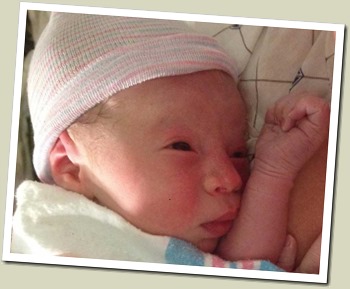 Congratulations to my nephew Benjamin Skinner and his wife Emily on the birth of their son (their first child).
Liev Frederick Skinner was born this morning, May 6, 2015 at 5:51AM in Cincinnati, Ohio. He's a cute little guy at 6 lbs. 13 oz and 20.5 inches … so relays his proud grandma … my sister-in-law Chris.
Can't wait to see him and the happy parents.