Posted By RichC on September 30, 2015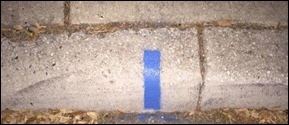 Although government is too big, there is a place and a need for it … especially outside of Washington DC.  I'm thinking particularly those elected and hired to keep us safe in the military, law enforcement, as rescue workers and the fire department.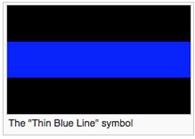 When they are under attack, as some in law enforcement have been in 2015,  it is time to support them in the voting booth and with acts of kindness … especially those working in our local communities.
Another gesture might be adding the thin Blue Line symbol to your curb … as proposed by Anthony Welichko of San Antonio, Texas? (below)