Posted By RichC on September 2, 2016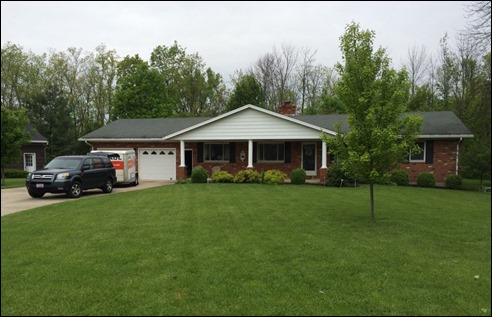 My brother and I closed our final chapter of "Our Life in Sidney, Ohio" this week after finalizing the sale of my parents home. The "young" new owners have some great plans for their first house and I'm sure will be very happy; it is a great place. They will return life back into the house as it has been sitting dormant since my dad moved out due to his declining health at the beginning of 2015.
Ron and I thought dad might just need to be with someone a couple months during the winter, but soon realized he was not able to be alone.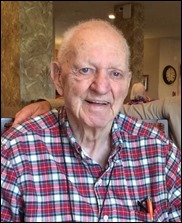 After he fell in my brother's garage requiring a longer rehab stay, we ALL (including dad) decided he needed full time assisted living help. He was in good spirits and enjoyed the new Lane Park facility in Sidney right up until the end. I enjoyed visiting with him each week and I know he enjoyed visits from friends and family too. Often we would just spend a couple hours talking about his favorite subject (cars), looking at photos and running out to Bob Evans for breakfast or the Spot, Dairy Queen or Culvers for lunch or dinner — Dad's weakness was ice cream so we generally pick a place to eat based on that kind of dessert.
It took us a while to get our act together after my dad's funeral, but eventually we slowly sifted through my parents belonging, weekend after weekend last winter. By the time spring of 2016 rolled around we were ready for the estate sale — thank you Brenda (my wife was awesome). The house went on the market in June and within a month we had a fair offer. After a little negotiating, the deal came together.
The final chapter done … fini [fee-nee] … the "Our Life in Sidney, Ohio" book closed.