Posted By RichC on October 4, 2016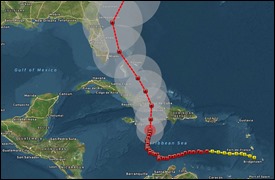 The Category 4 Hurricane Matthew is wreaking havoc on Haiti with 145 mph wind and up to 40 inches of rain, I'm keeping a close eye on new projections that put this powerful storm way too close to Encore.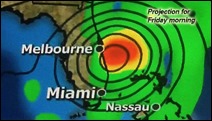 Thankfully my good friend Mark called me last night and offered to add a couple of extra lines and take down the Sunbrella covering that I left up this year. It would definitely get damaged even in tropical storm force winds, let along something of hurricane strength! This storm is sure to impact everyone along the Florida east coast and from what I'm hearing, the entire eastern seaboard of the U.S.