Posted By RichC on January 18, 2017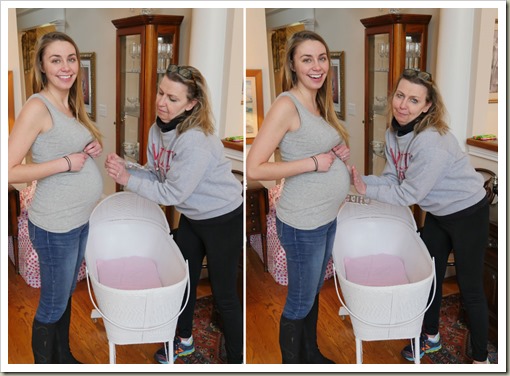 It was a Baby Shower weekend, and what a wonderful one at that. Terrrific family and friends … and a beautiful mother to be and a "Babygirl" shower a few notches above (well my opinion). My wife Brenda and two of Katelyn's friends from medical school put on a classy baby shower and turned our house into a French Restaurant. Brenda has been smiling and as happy as a grandmother-to-be … fussing around with flowered centerpieces and pink this and that for a least a month getting ready for Katelyn and "Babygirl" package to come home (well, Drew too).
photo player discontinued
Despite the questionable forecast, everyone arrived on time and from what I could tell, enjoyed themselves; I know Katelyn appreciated all who came. If you are interested in "baby shower things" … checkout the 3 minutes video/photos below (little square in the bottom right of the controller should give you full screen).

EDIT: Apologies to Brenda … "yes, I took a photo of the beautifully decorated tables and did get a couple of your La Petite Pierre catering friends." My mistake for not including it — adding a photo below.