Posted By RichC on June 27, 2017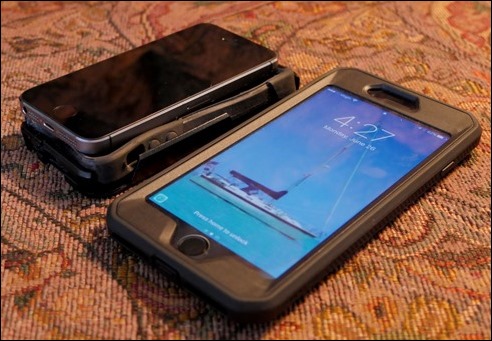 Well so much for waiting for the new iPhone8 to arrive in the fall … as was the plan. On the other hand, the $1000 "rumored" price was frightening me anyway.
Last week for a Tech Friday post I blogged on the VirginMobileUSA "Inner Circle" promo that offered unlimited talk, text and "almost" unlimited data for $1 (for 12 months) if you purchase a new iPhone.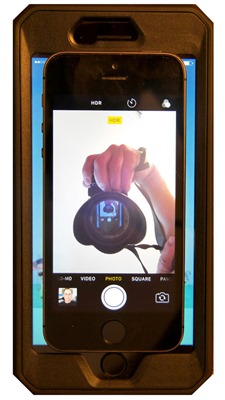 So after doing the calculations decided that buying a new iPhone now, and paying an 8 cents per month Virgin Mobile bill for a year … and selling my iPhone5s on eBay might work out in my favor. We shall see.
Instead of waiting for Virgin to ship an iPhone, I opted to go down to the Apple Store in Cincinnati to see if they could offer the deal and handle the switch as the Virgin Customer Service rep suggested. On Friday their order taking service went down or was just buggy so I was unable place an order. Unfortunately the usually super sharp Apple Store employees could not figure out the promo (it was new to them) and after spending over an hour with a half dozen working on getting me signed up and switch over from Ting, they gave up. I still came home with the new iPhone 7 plus and SIM card, but decided to wait until Monday to talk with Virgin's (actually Sprint's) tier level 3 tech support. By noon all was operational and my number was successfully ported — which was the glitch (something in the Sprint network … the actual towers and hardware Virgin Mobile USA is on).
I also purchase a highly rated but lower priced (cheaper than Otterbox) Supcase Unicorn Beetle PRO Series Full-body Rugged Holster Case with Built-in Screen Protector for $17.69 on Amazon with free 2-day Prime shipping so it does add a bit of bulk to the already large App[le iPhone 7 Plus phone, BUT there is a lot more phone to protect. Cellphones are no longer inexpensive and I've seen one too many cracked screens to be dealing with that on this new gadget (even though I did opt for 2-years of Applecare – have never done that before).


New Unicorn Beetle case for the iPhone7Plus vs the old Otterbox Commuter for the 5s
After an afternoon of using the new phone and carrier, I'm pretty happy with the service and speeds. The minor disappointment was in giving up my Ting  "included" Personal Hotspot as a way to tether my notebook computer and iPad when on the road (or on the boat).  It is something I can add on, but for $10/month for 2 GB of data, I'll pass for now since I do have my Freedom Pop 4G puck and free but very limited T-Mobile wireless connection on my iPad (I've successfully added 5GB for 5 months to it twice now, but think it is only for new purchases — ie. one time???).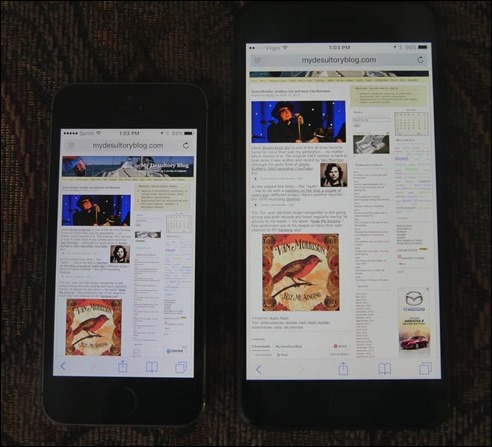 Screen display size comparison between my old iPhone 5s and the new 7 Plus.
For now I'll keep Ting running a few more days and then see if there is any way to finagle getting Brenda's iPhone7 ported over to Virgin's "InnerCircle" promo … that would really be great!
Ran a couple speed tests on the new iPhone 7 Plus … one on my home Cincinnati Bell Fioptics and the other on Virgin's Sprint connection from the house. It was better than with my iPhone5s.