Posted By RichC on August 26, 2017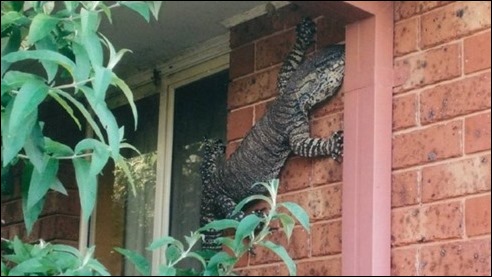 A month or so ago I blogged that the small little chameleons that ran around the condo in Delray Beach, Florida have grown up and "moved next door" … BUT thankfully they are not the ones this homeowner in Australia deals with! Yikes!
Photo (above) from July 2017 at the Delray Beach, Florida condo — new residence this year!