Posted By RichC on August 25, 2017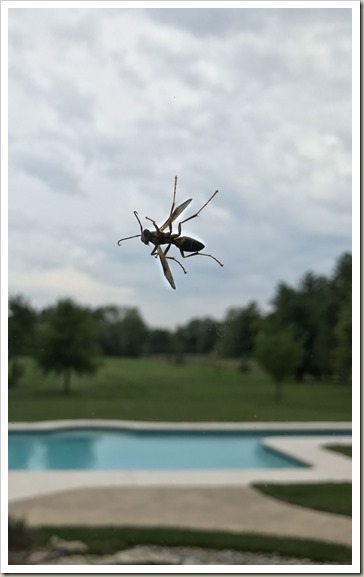 While listening to the early comments from the technology pages and news programs regarding Samsung (Galaxy Note 8) and Apple (iPhone 8 – ???)releasing their new smartphone models, I realized there are features I haven't used much.
One of the camera upgrades coming to the new Samsung Note 8 phone is a portrait mode like my current Apple iPhone7 Plus. I'm including  a "portrait mode" photo … although an attempt without a human model — just an insect. The blurred background is a selective focus feature those of us who enjoy "real photography" as a hobby have used for years. The technique is to use a longer lens, faster shutter and lower f-stop (open aperture). It is a great feature to put on smartphone IF users remember to use it.