Posted By RichC on September 9, 2017
All eyes are on the weather as Hurricane Irma demonstrated her power destroying practically everything on several islands in Caribbean (below). The big storm skirted the northern coast of Cuba and weaken to a Category 3 hurricane. Most watchers expect the warm water of the Straits of Florida to strengthen the winds again as a surge of 10 plus feet flood most of the Florida Keys and pile water into the Everglades.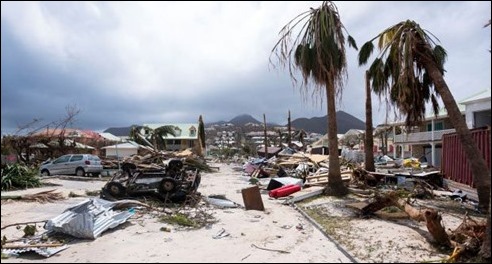 The target is no longer Miami and the east coast (although expect surge and hurricane force wind) but will be the entire west coast of Florida starting with Marco Island, Naples, Fort Myers and every barrier island and city all the way up to Tampa … and beyond. The latest projections believe Georgia and Alabama will see hurricane force winds and lots of rain. Flooding will be commonplace … if you still have a house. It looks bad for all who own property anywhere in the path of Irma.
Irma on track to be 'the most catastrophic storm' for Florida, governor says