Posted By RichC on December 29, 2017
In the world of community supported software and Internet applications, there are few better than those associated with the Linux Foundation Collaborative Projects … like Let's Encrypt. The latter provides HTTPS certificates that are perfect for lightweight Linux OS webservers and it operates on a "donate" for certs services basis.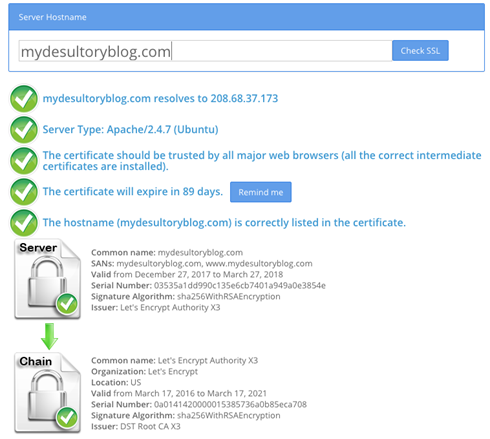 This month Let's Encrypt plans on offering the highly requested Wildcard Certificates which will help sites using subdomains as a way to access the server. If I ever get Quickdex.com up and running, I'm hoping to use MongoDB to set up users with their subdomains. A project for the future.
Wildcard Certificates Coming January 2018

Let's Encrypt will begin issuing wildcard certificates in January of 2018. Wildcard certificates are a commonly requested feature and we understand that there are some use cases where they make HTTPS deployment easier. Our hope is that offering wildcards will help to accelerate the Web's progress towards 100% HTTPS.