Posted By RichC on December 8, 2017
For those planning ahead and thinking about replacing their aging (1 or 2 years old! HA!) iPhone, there are rumors already floating around as to what Apple might have up their sleeve for 2018. Perhaps the most interesting "rumor" is that the iPhoneX may come in a 6.1" TFT-LCD with 320-330 PPI  AND an aluminum or stainless steel frame (NIKKEI Asian Review).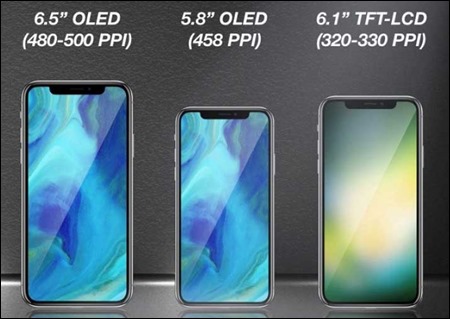 The other bit of rumor news is that it is possible that ALL iPhones will completely abandon Touch ID in favor of Face ID. Hm?