Posted By RichC on September 14, 2018
It is and is GOING to be a mess cleaning up after the flooding in a lot more than coastal cities and beachfront towns in North and South Carolina. I've watched the slow moving Florence come ashore on TV early this morning and meander along the shoreline most of Friday (thankfully it was a CAT 1 and now a Tropical Storm).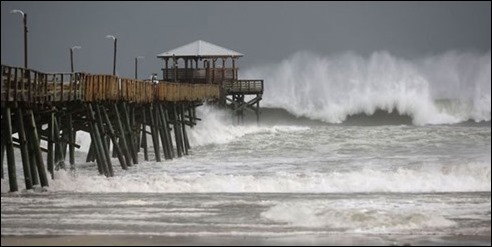 Although the damage from extreme winds is far less than originally expected, the high storm surge, over 40" of rain in some places and inland river flooding is deadly (first deaths reported).  Hopefully now that it has hit land, the rain amounts will be less (???) and energy hurricanes get from the warm ocean quickly reduce the power this storm packed. I does look like much of the east coast will still feel some of what is left of Florence early next week.