Posted By RichC on September 2, 2018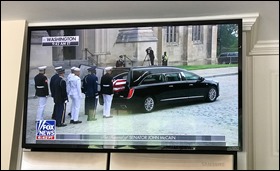 The nations' citizens, Washington DC elites and the news media devoted significant time to honor and mourn with Senator John S. McCain's  family last week and especially on Saturday. I watched the funeral proceedings and memorial events along with much of the country who recognized his devotion to country.  His loyalty to the men and women who serve and have served in uniform were unwavering from the beginning. McCain in every role … naval aviator, US congressman or US senator …  focused on defending our country and supporting those who serve in the military.  I can't imagine there are many Americans who do not recognize his heroism when tortured as a POW … especially if they know his story. His sacrifice in remaining at the Hanoi Hilton, suffering the constant torture as a North Vietnamese prisoner when offered an early release is difficult to imagine. If for no other reason, Sen McCain deserves every citizen's respect.
I enjoyed hearing so many kind words from his friends as well as his political adversaries who fought bitterly in campaigns and against issues McCain fought for; some I thought were worth his digging his heels in for and others I felt he should have backed down from … particularly when his party needed his vote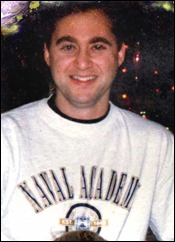 (I can't get his health care vote out of my head — although appreciated Senator Lieberman's explanation). I also supported his 2008 run for the oval office believing he would have been a far better president than Barack Obama. The nation thought different (although in my opinion, there was no better tribute to Senator McCain than President Obama's speech on Saturday).
Looking back, John McCain's story of patriotism as a Navy guy had an impact on me as well. His military background, in part, is what had me applying to two military academies when I was in high school (thank you John Glenn for writing my nomination letter).  I've always respected those who serve and served our nation. I hope the next generation sees his kind of service as heroic … and aspire to be more like John McCain … or at least show respect and appreciation for those who do.
From a post in 2008 …