Posted By RichC on October 12, 2018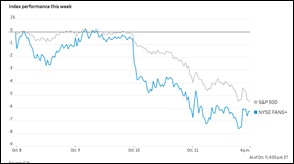 Q: Why am I not surprised to see U.S. stocks extend Wednesday's ugly losses with more selling on Thursday?
Well because the talking heads that "I listen to" point out just how strong our economy is and that corporate earnings are strong, consumer confidence high and the regulation and tax cuts are just now being felt by companies and individuals in the U.S. The Federal Reserves seems to believe in the economy too … otherwise they would not be raising rates to prevent the economy from overheating and shedding holding on their balance sheet while times are good. From my perspective, all of this plus trade agreements with Mexico and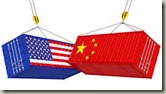 Canada give me confidence that the economy should continue to be strong.
My 3 big concerns at the moment are 1) a trade war with China, 2) the mounting U.S. debt and continuing deficits and 3) the mid-term elections putting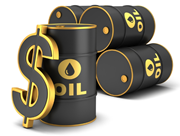 Democrats back in the Congressional majority … who oppose practically everything the GOP has accomplished and are laser focused on stopping President Trump. Thinking about that and with 20-20 hindsight, it would have been wise to have sold stocks in September and waited on the sidelines until after November's election.
Energy stocks, meanwhile, were the biggest losers in the index, sliding 2.6% as U.S. crude oil fell 2.2% to $70.94 a barrel.

While the recent selloff adds to the pain that many emerging markets have felt in recent months, U.S. stocks had largely been isolated from that turmoil. That changed Wednesday, with the Dow industrials falling 832 points, or 3.2%, and the S&P 500 dropping 3.3%.

The narrative in focus in the market over the past week has been on growing concerns that interest rates will keep rising in response to strong U.S. economic growth and unbridled inflation, and in turn higher financing costs will dent corporate profitability.
As for Hurricane Michael 2018, the panhandle of Florida was hit hard. The death count is believed to be 18 (updated 10/13) and many cities are in ruins. As mentioned a couple days ago, the impact point was Mexico Beach and from the aerial video, it looks totally destroyed (we loved vacationing in the area and regularly visited Sharon's Cafe after beachcombing as a family).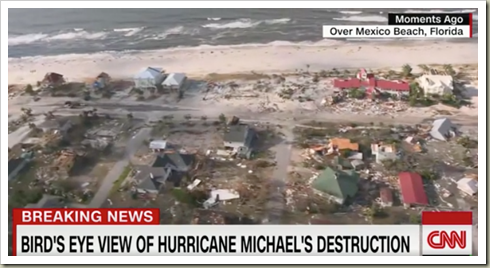 CNN video and photos below the break