Posted By RichC on October 13, 2018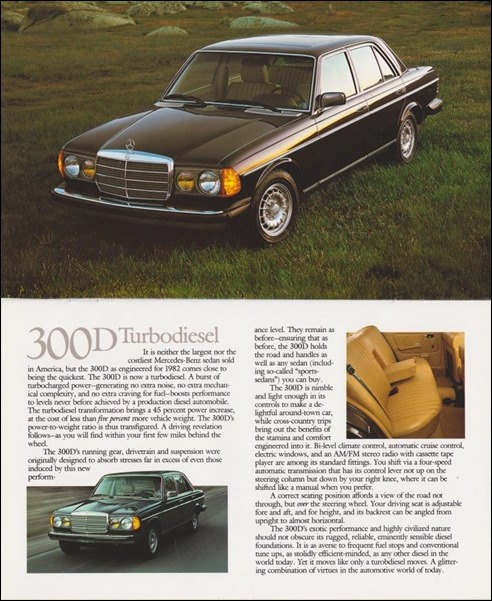 A friend from a Facebook group posted a 1982 Mercedes Benz advertisement with a W123 beauty – I thought it looked pretty close to my '82 MB 300D Turbodiesel. Nice!
When the W123 went out of production in 1986 it had surpassed the Stroke Eight as the bestselling Mercedes-Benz with more than 2.5 million cars sold. Mercedes built the car to last, and many are still on the road today. As a testament to the car's longevity, it is popular in Africa as a bush taxi, covering thousands of miles of rough roads with only basic maintenance. The 3.0-liter inline 5 diesel in the 300D, while lacking in power, is considered to be one of the most reliable engines ever built. The timeless design is sure to last as long as the car itself, making this car a classic that is here to stay.