Posted By RichC on December 28, 2018
Those of us who manage our own computers likely do our share of "desktop" cleaning and are regularly warned by our anti-virus software that we need to do more than prevent viruses and hackers from accessing our computers.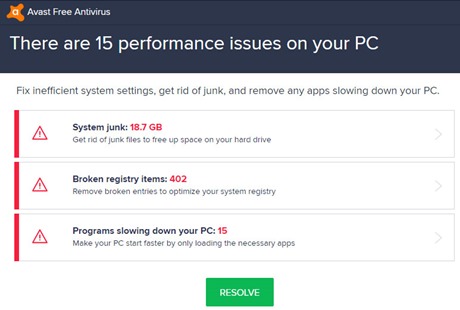 The current "free" anti-virus companies all push to sell their paid software … and regularly highlight registry problems … no matter how many times you regularly clean/correct/fix it with their tools.
For my part, I habitually use CCleaner on my Windows 10 installs. I happily upgrade each version and click the "Run Cleaner" button at the end of a week thinking "I'm clearing out the crud." In recent years

I've even gone so far as to run their registry scan and it always finds something highlighted under the "problem" field. I click the "Fix selected issues" button and voilà it gets magically fixed. I feel good and move on only to do it all over again after checking it again.
Hm, what do others like MalwarebytesLabs and Microsoft think about "cleaning the registry?" It might be a lousy practice and could end up causing problems. I may re-think my practice and side with those thinking it is a marketing ploy to sell their computer scanning packages?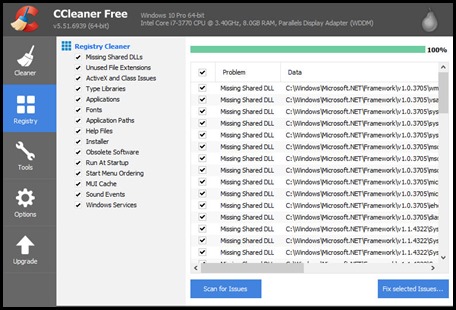 What Is A Registry Cleaner?

Registry cleaners came to prominence over 10 years ago when computer performance was nowhere near as fast as it is today. Essentially, a registry cleaner is a tool that scans your Windows registry for registry keys that are of no use, or potentially leftover remnants of malware that has been removed. It then gives you the option of removing this dead weight in your system. Vendors of registry cleaning claim that by cleaning up the Windows registry, you have an opportunity to speed up your computer. Or at least this is what Piriform wants us to believe.

Do We Actually Need A Registry Scan?
Quite honestly, no. You see, Microsoft has refused to release their own registry cleaner tool, or endorse any third party registry cleaner. And this is within reason. Microsoft's stance is that they don't want users messing with the registry since it probably brings attention to the most bloated part of Windows. Simply put, messing with your Windows registry without knowing what you are doing can trigger serious errors that can render Windows inoperable.

If this is true, why do so many people choose to use a registry cleaning tool like CCleaner?

Piriform's CCleaner is Snake Oil
Piriform (now owned by Avast) is run by smart individuals who get marketing. Do not let them fool you. They want you to believe that their Windows registry cleaner is the 2nd coming. Piriform has cashed in on our eagerness to increase PC performance and fed into our undying euphoria of deleting things on our computer that we believe are useless. Piriform and CCleaner aren't the only ones out there. Others include the Wise Registry Cleaner, Glarysoft Registry Repair, Frontline Registry Cleaner, and Auslogic Registry Cleaner.