Posted By RichC on February 10, 2019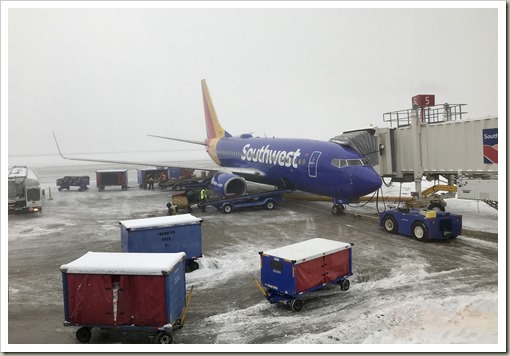 I enjoyed the warm sunshine and working on a few project on Encore this past week. It was a delayed trip due to a flight cancelation, but thankful my schedule is pretty flexible. It would have been nice to stay longer and to have had Brenda with me, but "ya got to do what you got to do."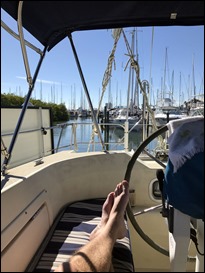 It was also nice to see a few old friends and catch up on a few maintenance items … although repairs on a sailboat are never done. That last bit is something I'm plenty familiar with and so will keep trying to enjoy working on the boat.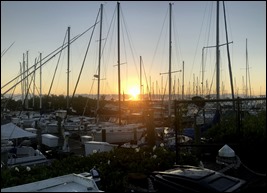 This past week was a semi-bust in that the scuba guy I use to clean the bottom and replace sacrificial zincs did not show up. I also tried to diagnose my overheating issue but did not tear into the heat exchanger on the Volvo diesel … something that is looking more and more like it needs to be done. If I run the engine at low RPMs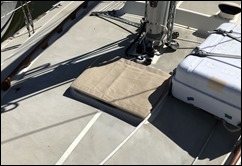 without much load, there seems to be enough water flowing over the heat exchanger tubes to cool enough, but if under a heavier load or higher RPM, the diesel will overheat.
One of the other projects I wanted to get done was to remove the center (smaller) Lewmar Ocean series hatch, just as I did for the larger ones a couple years ago. I did get it removed (not easy) and built a temporary wood plug/hatch to seal the opening. Before flying back home, I sent the hatch to Select Plastics in order to have new Lexan bedded in to the frame. It is a pricey repair, but has become necessary after continued taping in order to keep it from leaking. I really put off this repair because I'll end up losing my solar vent. Bummer.
While I was down at the marina it was great to see the new pool going in … but not so good to see dockage rates going up.