Posted By RichC on July 29, 2019
There are few female actress/singers as internationally admired by young and old, male or female than Olivia Newton-John in the 1970s. I don't think there was anyone on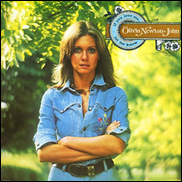 the planet that did not enjoy her acting and music … or if you were a young boy in those day, have a crush on her. She was one of those few who could appeal to everyone.
Picking one song from the decade considering she had 5 number one hits, 10 top tens and sold 100 million records. As for "musical film," Grease and the music soundtrack is one of the most successful of all time.
But for Music Monday, below is a sample from 1974's If You Love Me Let Me Know of the harmony sound of the day (something she inherited from her father as she mentions in her 2019 memoir, Don't Stop Belivin', in chapter one).