Posted By RichC on April 13, 2020

My friend Jeff, who is working from home due to COVID19, asked if Pandora was now free? (I hinted at that yesterday) I wasn't sure, even though I often tune in a Pandora stream on our Alexa Echo devices. I couldn't recall if there had been ads recently, but thought, "if they are still adding them, they aren't all that obnoxious."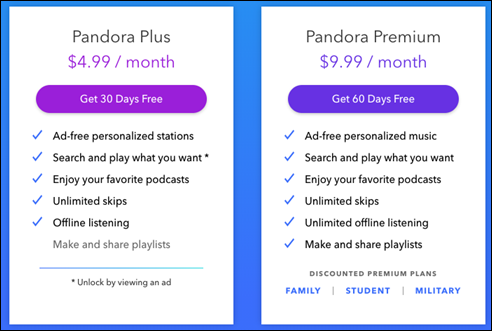 A quick search on the web did not turn up a "free from commercials" streaming offering without a subscription to Pandora's Plus or Premium service and while typing this post and listening on an Amazon Echo Input, I did hear an ad for  Harry's. While searching though, I did turn up a surprise, at least to me: Streaming is down since COVID19?
Programmed streams on services like Pandora dropped 9 percent to just under 3.5 billion, while on-demand streams (audio and video) dropped 7.3 percent to 16.6 billion. Dropoffs off this magnitude are rare, with the exception being the week after Christmas, as listening starts to return to normalcy after a busy streaming week.
So for Music Monday this week I'm going to try and duplicate the commercial-free experience and include a Gregg Allman 1973 recording of Jackson Browne's "These Days" that was streaming (Allman actually recorded the Jackson Browne song first). 
| | |
| --- | --- |
| | Gregg Allman – These Days (mp3) | 1973 |
As for the commercial-free part, my first thought is that perhaps the Brave Browser on the Mac is blocking something in the stream that inserts advertising?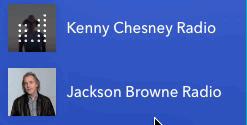 So far so good without a commercial. I've switched stations a bunch of times, paused and fast-forwarded a couple of songs to see if I can generate an advertisement. Nope, no ads.
In 2017, before using our first Echo device to play music, I set up a Raspberry Pi with a Linux app called PianoBar and it was always running a commercial-free stream … perhaps it still exists?  I'm one-hour into streaming Pandora on the Brave Browser Version 1.5.122 Chromium: 80.0.3987.162 (Official Build) (64-bit) on my Late 2012 iMac and I have not heard one commercial