Posted By RichC on July 7, 2020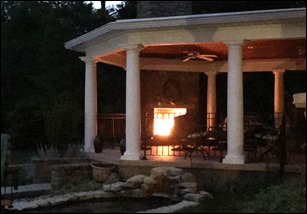 Archiving a few leftover 4th of July weekend family photos, but really, my phone/camera was not all that handy since I spent most of the weekend in swim trunks. Still we had a great couple of days relaxing with Taylor and Megan … and Brenda did not have to work!
Katelyn, Drew, Annalyn and Ellerie stayed at home in Perrysburg and entertained cousin Justin, Katie and their two kids as a semi-halfway stop from Western New to Minneapolis. We enjoyed a FaceTime call with all of them on Sunday; they had a great time together (and always do). Annalyn was so sad when they left that she was in tears.  It looks like the second-cousin bond with Evan and Madelyn has been solidified!