Posted By RichC on July 30, 2020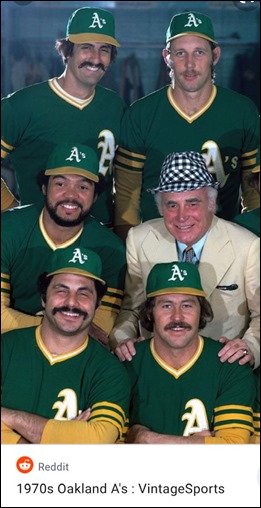 We are a product of our youth … and I'll never forget The Mustache Gang. After seeing my son Taylor's photo in his Cleveland Indians baseball cap (after shaving off his beard, but keeping his moustache), I had a flashback to the 1970s and remembered the Oakland A's of my youth. They were the World Series dominate champs in 1972, 1973 and 1974 … and pretty much all sported a moustache (so I sent him a Reddit photo to make the point).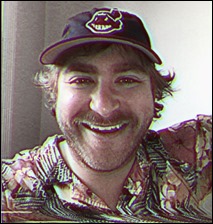 It won't likely mean anything to those a generation or more younger than me … since sporting a moustache in Major League Baseball is almost as commonas getting a tattoo? Still, it made me smile and triggered a Throwback Thursday #TBT memory of the Big Red Machine known as the Cincinnati Reds (with a facial hair ban in those days). Unfortunately, in 1972, they lost to the "underdog A's" with sensational pitching from Catfish Hunter and Rollie Fingers and without their power hitter Reggie Jackson (out with a pulled hamstring). The surprise came from the A's catcher Gene Tenace who stepped up by hitting FOUR homeruns which tied the "World Series mark set by Babe Ruth, Lou Gehrig, and Hank Bauer." (LINK) Great memories!