Posted By RichC on February 28, 2021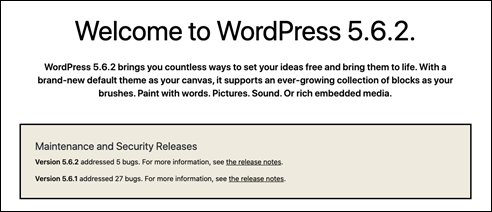 Just marking server and blog updates to end the month of February 2021. I've put this WordPress 5.6.2 update off a few weeks in order to be sure I had a full backup, etc.
Note to self, check on the Seagate hard drive attached to the iMac as Time Machine backups have been regularly failing – could be a power issue???