Posted By RichC on January 1, 2022
Happy New Year. Let's hope 2022 will finally be the year that we can return to normal life after 2 years of struggling with COVID19 and the precautions and restrictions.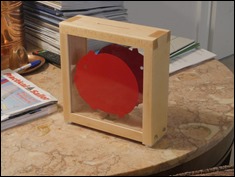 One of my woodworking skill improvements for 2022 (maybe I'll make it a New Year's resolution?) is to improve my competence, speed and accuracy in hand cutting dovetails as I did for a Piggy Bank project in 2018.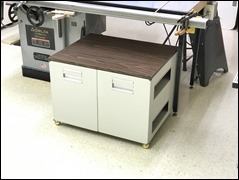 In the back of my mind I've contemplated making a "short cuts" storage box to go on the cabinet from the office … and maybe it would be a great practice project. With that in mind, I'm archiving a YouTube clip from Rob Cosman below.

• • • • • • • • • • 
Or another option …
.. or make a jig for my table saw sled as Jon Peters did recently.