Posted By RichC on May 8, 2022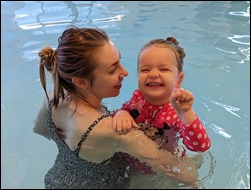 It is difficult not to recognize what great moms both MomC and MomH were to me … but since they are no longer here, I want to wish a Happy Mother's Day to a couple of great moms — my wife Brenda and daughter Katelyn. They both have risen to the most important role of being "mom" to their children.
Yesterday Katelyn was busy taking Ellerie to her first swim lesson and Brenda with me enjoying a few days in Delray Beach vacationing and cleaning up the condo from our winter renters. All is good.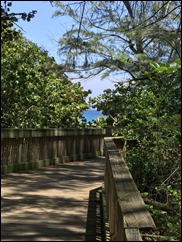 A simple highlight from this trip was to try out our BeachBub umbrella gift from Katelyn and Drew.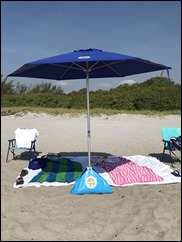 So far, we give it FIVE stars as it is by far the best beach umbrella we've ever had. I've come a LONG way from rigging up a sleeping bag off the side of my college era 1977 Honda Civic in order to offer a little shade for my college roommate Jerry Moody (light skin and red hair). I give him a lot of credit for spending a week after we graduated camping in Florida and hanging out on the beach in the hot sun. Great memories … and Brenda and I continue to make them!