Posted By RichC on February 20, 2014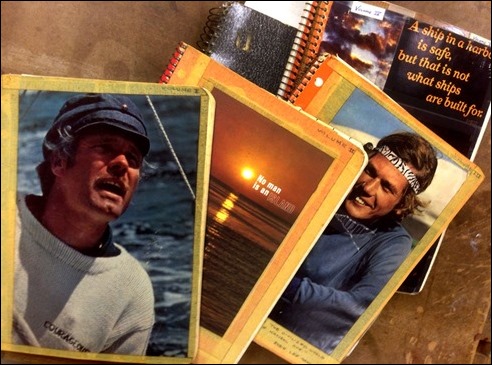 Those who are regular readers of My Desultory Blog realize that besides posting commentary on newsy items, be it tech, cars, aviation, politics or whatever, that I also include personal entries and photos relating to my family. This blog, now 4000 posts, is a continuation of a journal that I started in 1977 as a way to improve (fell short) and become more comfortable putting words to paper. Those entries (now these "posts") were and are a place to record the things that cross my mind at a particular moment in time. The early paper based journals had "fancy" covers (I'm chuckling as I look at the photo above) that illustrated my lifetime passion for sailing and desire to live a somewhat unconventional lifestyle, at least that was the plan before I met Brenda. About as close as I came to exploring the world by sailboat was living on our first boat Brenich, pre-kids in the 1980s.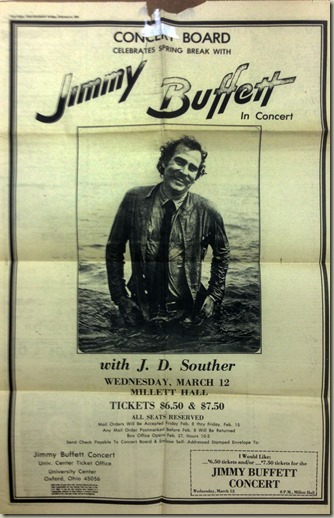 Now that things are digital, it is much easier to include photos and video than when journaling to paper, but occasionally I sandwiched a few snapshots (often black and white) between the pages … or clipped articles from the newspaper. Take a look at this clipping from an early Jimmy Buffett/J.D. Souther Miami University Concert Board page with the "outrageously priced" tickets: $6.50 and $7.50!


I personally found that one of the more interesting additions to my early journals were the "road trips" taken with my college friends. Besides noting observations that are somewhat embarrassing, I recorded all the costs we shared to take our many inexpensive trips. From my freshman year in college on I traveled to different parts of Florida over Christmas break. The first year it was with my old high school buddy Charlie (Kamikaze) in his VW Beetle and we were really cheap – total trip food, gas, sailboat rental to the Keys and back cost us a whopping $68 a piece (fuel fills were like $4.00!) In subsequent years, trips weren't much more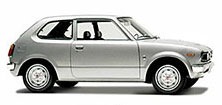 expensive, although our thirstier cars were far less frugal, minus the college graduation trip with Jerry in my 1977 Honda Civic (photo left – it was small and had 12″ wheels!)
I traveled with a combination of friends and roommates … I'm thinking about Dallas, Don, Doug, Russell, Mark concluding with Kevin, Jerry and Jeff during my final days of being single … my bachelor party (below). What great times … I wouldn't have changed a thing.