Posted By RichC on May 13, 2022
For the good or bad, whenever I'm away from my daily routine, it seems like the financial markets lose stability and investors go into crisis mode?
The past couple of weeks, those invested in stocks, bonds and crypto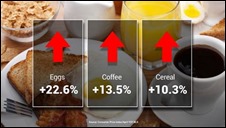 know that it has been painful; there have been very few refuges from the sharp selloff. I suspect most people planning for their future or saving for big purchases (homes, cars, college) are investing in one way or another … so their accounts will likely show loses. I'd like to say that it was a surprise, but those who have watched both the run-up after the pandemic lows … and ideological lunacy and the incompetent leadership coming from the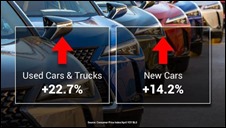 Biden administration on nearly every issue … then you should have expected this drop. Add to this, the free-for-all spending in Congress and the slow-as-molasses behind the curve reaction from the Federal Reserve to deal with inflation … then you know we were overdue.

The only question now is that can we "softly"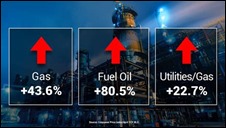 find a market bottom and control inflation … or will we suffer through a 2022 or 2023 recession Inflation is definitely not "transitory" and is impacting everyone … especially those who can least afford higher prices in food, energy and housing.
U.S. stocks closed lower Thursday following sharp swings between gains and losses earlier in the session. The sell-off builds on a recent losing streak spurred by continued inflationary pressures and renewed worries the Federal Reserve's price-mitigating efforts via monetary tightening may be more aggressive than anticipated and potentially stunt economic growth. MORE
Some have asked if the markets have hit a bottom? They wonder if it is safe to begin buying stocks and crypto … now that the prices have dropped significantly from their recent highs? They will get my standard Chinese Proverb answer:
"He who picks bottom, gets smelly fingers." 
That said, I did buy a little Apple ($AAPL) after selling my previous holdings after a run up earlier this year.  Gulp … hold on!