Posted By RichC on September 15, 2023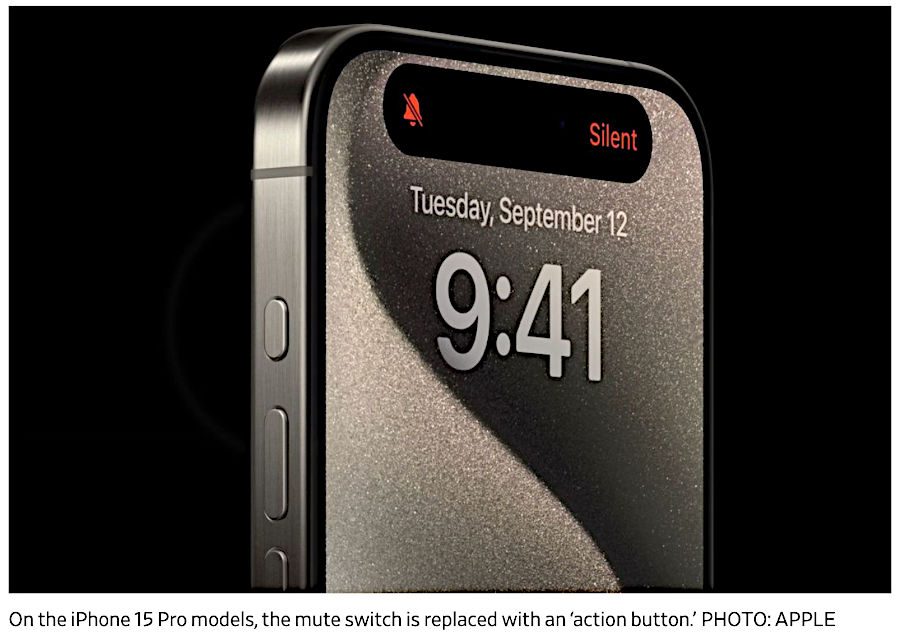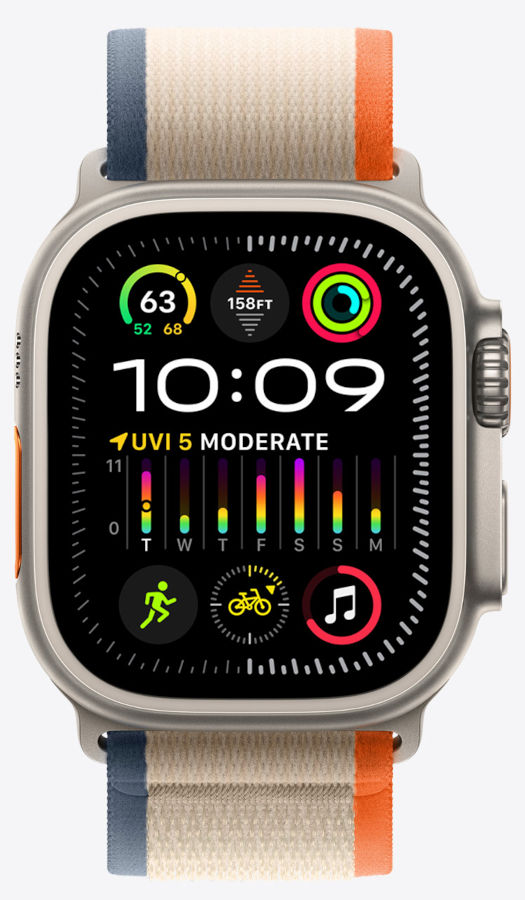 Perhaps it is just me paying attention to the rumors and knowing the announcements that were planned at Apple's annual September "new iPhones" announcement event … but the iPhone15s (and Apple Watch 9) upgrades left very little to get excited about? I'm not saying that I won't be upgrading my aging iPhone 7plus this year, but just that there isn't that much exciting when it comes to earth-shattering innovation.
For the first time, Apple has built USB-C into its iPhones instead of its proprietary Lightning connector. The company made the move to comply with European Union law—the logic of that being that it is the same port already on most other new electronics. One charger for all devices.
The new iPhones will be adopting the USB-C port as standard (about the time wireless "everything" is starting to become the norm) and Apple silicon will welcome in the 3 nanometer chip rather than 4 on the Pro versions of the iPhone15s … which promises to improve processing speed and "could" improve battery life.
Perhaps the most noticeable change for users besides those using the iPhone14Pro phones will be the dynamic island (image top) in all models (not just Pro), a lighter titanium instead of stainless steel case material and an "action button instead of ringer switch" on the new Pro models … along with a price bump on the larger Pro Max (that also has a 5x optical zoom camera — would be nice, but I'm not going there at this moment).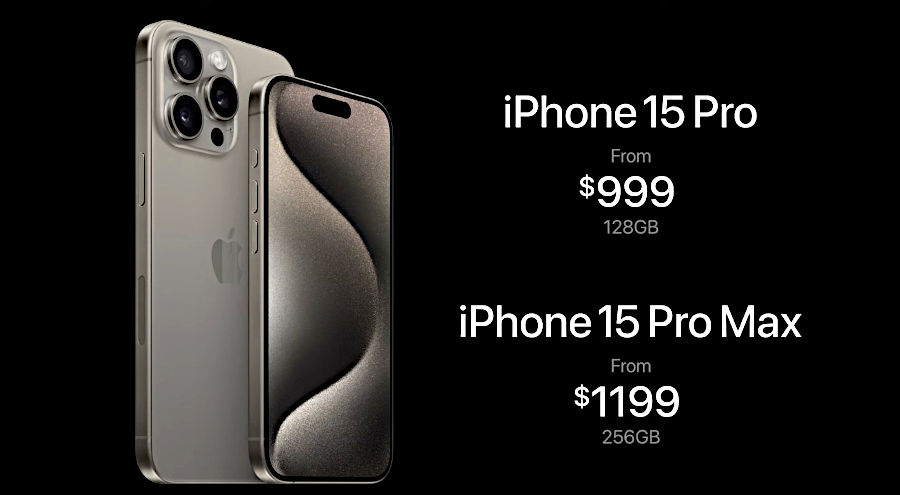 A couple of other changes are camera improvements; they are moving from 12 megapixel to 28 megapixel camera for photo captures, although with more megapixels means bigger image sizes,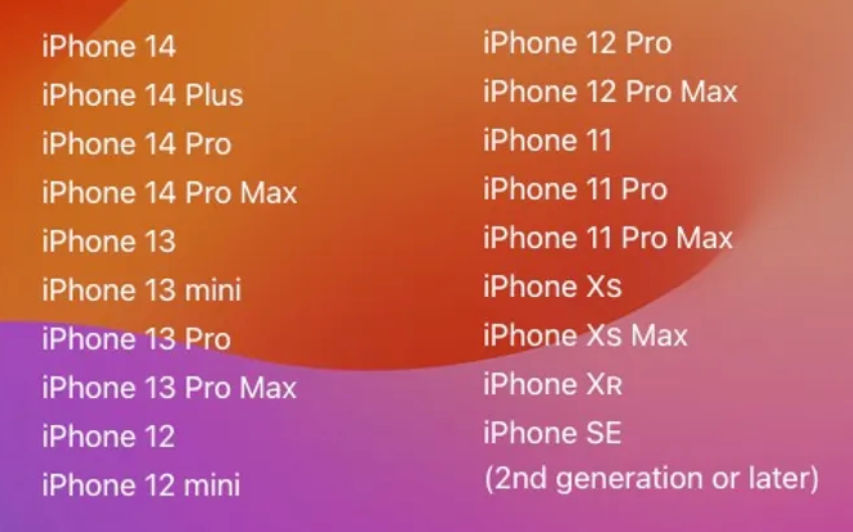 more data transfers, onboard storage and cloud storage space (for those of us watching the $AAPL subscription business model, more iCloud use means more repetitive monthly nickel and dime income for Apple iCloud). Still, the camera improvement and image plus video processing is pretty attractive for those of us still on older non-5G phones that no longer receiving iOS updates.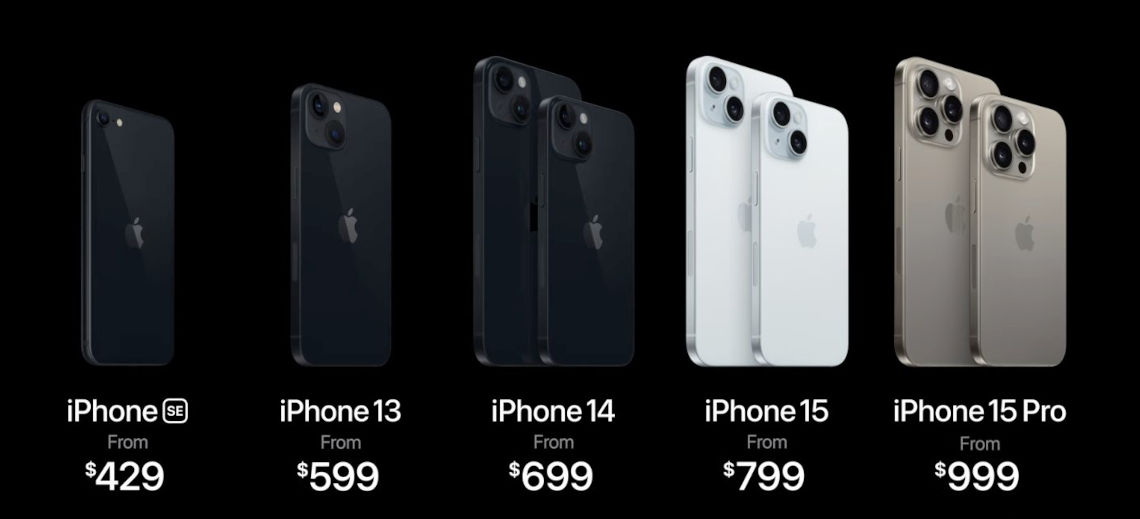 For me,

I'm in need of a new phone and will likely need to decide if there will be enough markdowns of iPhone14s or 14Pro models to justify me not spending more for Apple's newest models. What to do, what to do (I'm leaning iPhone 15 Pro).