Posted By RichC on November 16, 2006
I stopped at unmanned Fuel Depot's biodiesel (B20) pump today in Delaware, Ohio (central Ohio north of Columbus) … and noted that prices are few cents higher than the more convenient Sunoco's B20 pump. Price at the pump was $2.68/gallon to the $2.63 in Mt. Gilead. (exit 151 off I-71) Even though I'm considered frugal (I drive a VW TDI!), I'm still fond of the independently own (Earl and Keith McWherter) "Fuel Depot" since they were advocates for biodiesel and put it in a public pump before it was publicized. If you're anywhere near Delaware, Ohio be sure to fill up your diesel vehicle.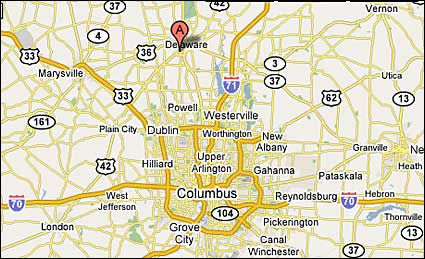 See Google Map for closer view.