Posted By RichC on September 5, 2007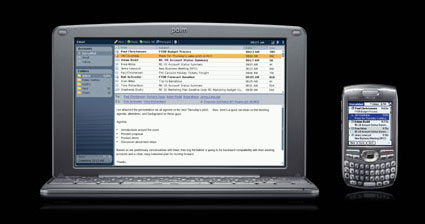 Well the Palm Folio didn't last but a few months … a blunder from the start in my opinion. Palm created a notebook looking sidekick for it Treo users that just didn't offer enough reasons for users to buy it. Its not quite a notebook, but still a big enough package to not want to tote it around. As a Palm Treo user, I couldn't see a reason to even consider it when it was announced. I'd much rather have (even for more dollars) a popular OS computer — Mac, MS Windows, Linux — than a limited use product that still requires one to own or use a full feature computer.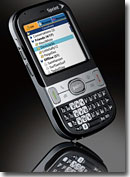 The company will continue to work on their need PDA and smartphone oriented software and products. They have a new product coming out being called the Palm Centro that frankly has me wondering if they will be around in a few years. It 'looks chunkier than the new Blackberries is certainly not as sexy as the iPhone. I hope they know what they are doing because I would like to continue to be a satisfied Treo user. For the most part my Treo 700p has been excellent — although could use an improved OS and Bluetooth connectivity, higher resolution camera and smaller 'chunk-print.' The pre-release photos I've been seeing of the new Palm Centro have me wondering it its enough to hold off competitors?
A Message to Palm Customers, Partners and Developers

As many of you are aware, we are in the process of building our next generation software platform. We are very excited about how this is coming together. It has a modern flexible UI, instant performance, and an incredibly simple and elegant development environment. We are working hard on this platform and on the first smartphone that will take advantage of it.

In the course of the past several months, it has become clear that the right path for Palm is to offer a single, consistent user experience around this new platform design and a single focus for our platform development efforts. To that end, and after careful deliberation, I have decided to cancel the Foleo mobile companion product in its current configuration and focus all of our energies on delivering our next generation platform and the first smartphones that will bring this platform to market. We will, of course, continue to develop products in partnership with Microsoft on the Windows Mobile platform, but from our internal platform development perspective, we will focus on only one.

Because we were nearly at the point for shipping Foleo, this was a very tough decision. Yet I am convinced this is the right thing to do. Foleo is based on second platform and a separate development environment, and we need to focus our efforts on one platform. Our own evaluation and early market feedback were telling us that we still have a number of improvements to make Foleo a world-class product, and we can not afford to make those improvements on a platform that is not central to our core focus. That would not be right for our customers or for our developer community.

Jeff Hawkins and I still believe that the market category defined by Foleo has enormous potential. When we do Foleo II it will be based on our new platform, and we think it will deliver on the promise of this new category. We're not going to speculate now on timing for a next Foleo, we just know we need to get our core platform and smartphones done first.

I would like to thank our customers for their interest in Foleo. I know there will be disappointed folks who were looking forward to carrying a Foleo for all their mobile computing needs. I am certainly one of them. I would also like to thank the developers who have supported our Foleo efforts. They have been loyal to Palm and have worked hard to deliver some compelling solutions on the Foleo platform. I know that they will understand that the right thing to do for the long run is to focus on one platform that will live for years, rather than invest energy in a one-off solution. We will make every effort to make sure we bring our developers forward to our next generation platform.

This decision will require us to take a limited charge of less than $10 million dollars to our earnings. This is a lot of money, but it is a small price relative to the costs that would be required to support two platforms going forward. This decision is in the best interest of our customers, our team, our products and our shareholders. I hope this renewed focus at Palm will allow us to deliver more compelling solutions to our core smartphone market, and it will allow us to position ourselves for the long run around one Palm experience.

-Ed Colligan, CEO