Posted By RichC on July 31, 2017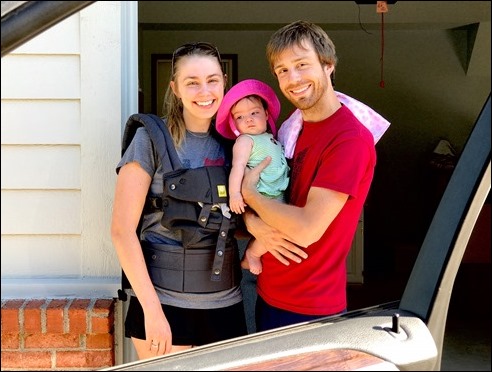 I could get use to this … having our granddaughter Annalyn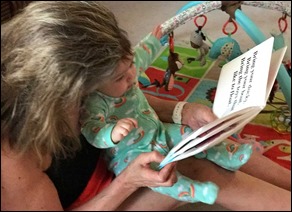 (and Katelyn and Drew) close enough to comfortably drive up and visit!
Brenda and I drove up to Perrysburg "again" this weekend and enjoyed helping a little more with the unpacking and moving in process that likely will take another month. I'm not sure any of us hit it with 100% effort since we all took ever opportunity to play, hold and enjoy Annalyn who is nearly 5 months old now. She is a "grinning machine" which makes holding her all the more worthwhile.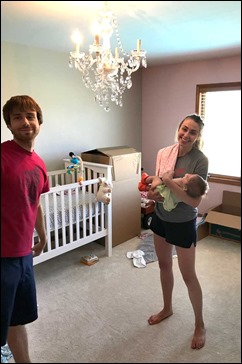 We did get a few project accomplish though, as Brenda and Katelyn focused on unpacking and storing kitchen items and Drew and I made a couple repairs, hung our housewarming chandelier in Annalyn's room and worked to get the pool ready for their first swim (learning curve for both of us since it is a different filtration system than either of our pools).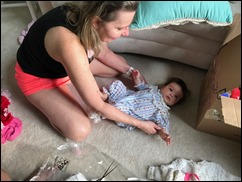 All in all, a productive but more importantly FUN time with them (I think short but often visits are best!).