Posted By RichC on May 25, 2009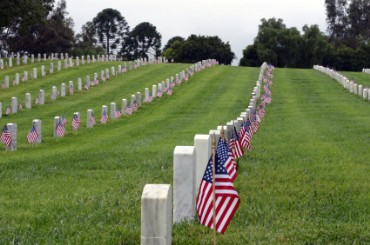 While listening to my wife reminisce about Memorial Day days traditions when she was a child, I found myself looking down with a little embarrassment since I didn't establish the same thoughtful traditions for our family. Disclosure: her father, WWII vet, was the only one in the family who actually prioritized the day. Nevertheless, the discussion brought me to thinking about the original 30th of May purpose for Decoration Day established in 1868: "designated for the purpose of strewing with flowers, or otherwise decorating the graves of comrades who died in defense of their country during the late rebellion, and whose bodies now lie in almost every city, village, and hamlet churchyard in the land." In 1882 the name "Memorial Day" was used in combination with Decoration Day, but it wasn't until after World War II that it became commonly used. In 1967 Congress officially declared the day Memorial Day and then in 1968 the Uniform Holidays bill moved the three holidays of Washington's Birthday (now Presidents' Day), Veterans Day and Memorial Day to a specific Monday in order to create a 3-day weekend. The change from May 30th (originally Decoration Day and Memorial Day) to the last Monday in May.

As I remember those who died in order to preserve and protect our nation by flying my flag at half staff until noon, I'll say a prayer of protection for those who continue to do serve in our armed forces. Thank you for the freedom I enjoy.