Posted By RichC on May 26, 2009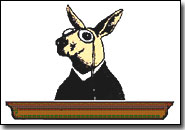 Being on the Ohio roads regularly for business and pleasure had me pondering my home state's ranking in the National Motorists Association's Memorial Day review of the least friendly states for drivers. The survey used 17 criteria that unfortunately placed Ohio just behind New Jersey as the most unfriendly state for drivers. The state rankings were calculated based on items related to specific traffic laws, enforcement practices, the treatment of traffic ticket defendants by a legal system might be  construed as a kangaroo court.
Full List Of State Rankings From Worst To Best

New Jersey
Ohio <===========
Maryland
Louisiana
New York
Illinois
Delaware
Virginia
Washington
Massachusetts
Colorado
Oregon
Tennessee
California
Michigan
Vermont
Maine
Florida
Pennsylvania
North Carolina
Alabama
Rhode Island
West Virginia
New Hampshire
Arizona
New Mexico
Missouri
Texas
Oklahoma
Nevada
Georgia
Connecticut
South Carolina
Iowa
Hawaii
Arkansas
Alaska
Kansas
Mississippi
Wisconsin
Utah
South Dakota
Indiana
Minnesota
North Dakota
Kentucky
Nebraska
Montana
Idaho
Wyoming

List of Criteria Used To Generate Rankings (no particular order)

Speed Traps Per Capita (# of speed traps listed on www.speedtrap.org indexed to population)
Does the state have "driver responsibility" fees?
Does the state have mayor's courts?
Does the state authorize the use of roadblocks?
What are the freeway speed limits?
Does the state have red-light cameras?
Does the state have speed cameras?
Are there toll roads in the state?
Is a jury trial available for traffic violations?
Is trial by declaration (asserting a defense in writing without appearing in court) available?
Is the state a member of the Non-Resident Violator Compact?
Is the state a member of the Driver's License Compact?
Are radar detectors banned in the state?
Does the state have a primary seat belt law?
Are there adult helmet laws in the state?
Are there move-over laws in the state?
Is cell phone use banned?