Posted By RichC on July 18, 2010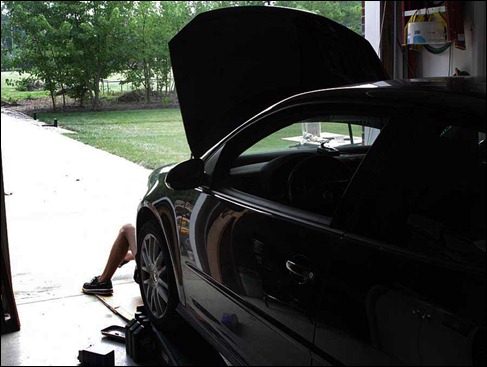 It is another hot summer weekend here in Cincinnati as my son and I tackled a few minor automotive maintenance chores on our cars before a planned Sunday baseball game (we are enjoying them this year). Oil and filter changes and basic inspections were the Saturday duties, as was cleaning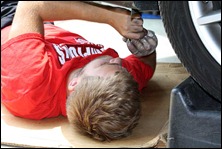 out the garage. Of course the cleaning of the garage always comes with starting the MGB and making the excuse that it's parts need to be moved and lubed by driving it around the backyard.
;-) 
True be told, I really should be spending some time finishing the body work and replacing the timing chain and camshaft so we can get it road worthy and really enjoy it. Oh well … another project that might just make it to retirement?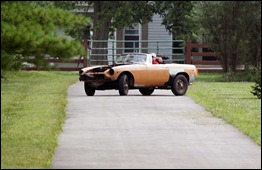 We're also planning to spend Sunday afternoon at the Great American Ballpark watching the first place Cincinnati Reds play the Colorado Rockies. The game is an Ohio Northern University Alumni event which Brenda and I enjoy every year. Unfortunately this year she'll be working and unable to come … but my son finagled his schedule at the golf course so he could be off for the game. It will be fun (but hot) and I'm sure we'll have a good time.