Posted By RichC on October 2, 2010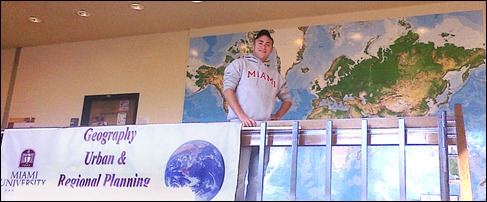 Brenda and I enjoyed visiting our son on Saturday for Family Weekend at Miami University. Although we didn't spend the entire day with all the planned activities, we did enjoy a brunch with his professors and department head. It was nice to be in a small group talking with them about internships and future options for graduates with geography, urban planning and GIS degrees. It was great to hear Taylor talking confidently about his classes and thinking about his future. Thanks for the hospitality.
This afternoon I stopped to pick up some paint for the new garage door and was shocked to see what Lowe's already had on display – do they know we're still 3 months from Christmas?