Posted By RichC on January 20, 2011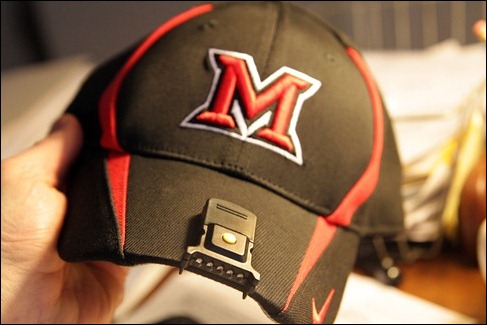 There's nothing more frustrating than a project requiring two hands in a dimly lit location without a good portable light or flashlight handy. With the improvements in LED lighting technology there are a lot of good strap-on head lamp options; one such 'toolbox handy item' is the Cyclops Micro LED Hat Light.
It's tiny size with a solid metal clip makes it ideal to fit into a tool bag or to leave clipped onto just about any cap. The bright 5 LED lights are perfect for lighting up the area in front of your face and being so small is hardly noticed clip to the top or on on the underside of the bill. Better yet, it can be purchase for under $10 including two CR2016 lithium batteries … a real bargain. I found it well worth the few dollars in shipping and in my opinion the Cyclops Micro LED light is of better quality that many similar clip-ons with bulky plastic clips.