Posted By RichC on March 2, 2012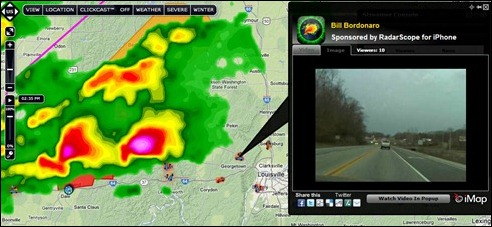 If you're looking for a new way to watch the weather, check out ChaserTV.com … it is a weather and storm watching site and also has trackers with cameras in cars all tied to maps.  So instead of pulling up the basic weather while we are under a tornado watch here in the Cincinnati area this Friday afternoon, I thought I would try something different.
So far just rain in my area of SW Ohio, but noticed several school closings this afternoon including my son's classes at Miami University in Oxford Ohio.