Posted By RichC on June 29, 2012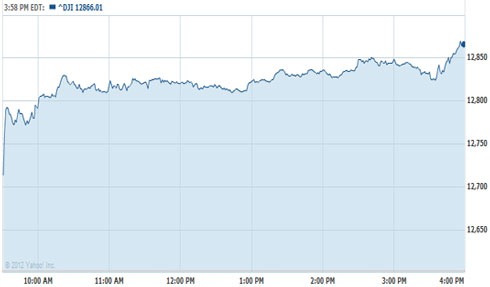 Markets were up strong today inching closer to Dow 13,000 on news from Europe … and after sleeping on the Supreme Court Obamacare decision yesterday; I do think that Chief Justice Robert's position left many on Wall Street stymied (my opinion).
For most part, traders and investor were back buying today which help closed the quarter with a positive feeling … even if the long term prospects are clouded. Most of the professional money managers I've listened to are not expecting the climb to last through the year and advise caution. They don't believe that congress and the president will agree to policies that will be positive for our economy. For now, relish a day of gains if you are long … but consider being conservative during the second half of the year.