Posted By RichC on September 12, 2012
Who doesn't need a little toe covering as the snow begins to fly?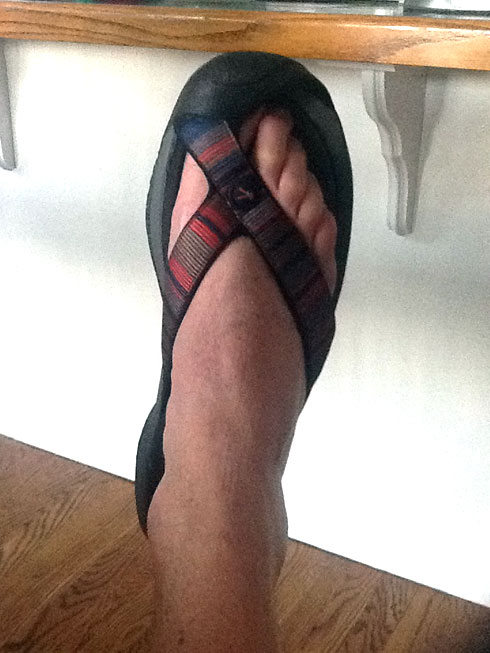 Ok, so I'm kidding about getting a new pair of Keen Waimea H2 flip flops for the winter … but I did buy them now because they were finally on clearance.
I had been planning on buying a new "leave them on the boat" pair of Keen sandals this year as a way to protect my toes from the regular stubbing on blocks and such … particularly when I'm visiting other sailboats, but almost forgot about them.  Besides wanting them,  I've nearly worn out my current "non-toe-protection" flip flops. Another advantage for working on the boat is that the rubber toe will also help when kneeing on the non-skid sandpaper-like deck surface — it rubs the tips of my toes raw, not to mention what it does to my knees.
About the only think I don't like so far is the clickity-click when walking; no sneaking around the deck and dock at night for me!