Posted By RichC on September 12, 2012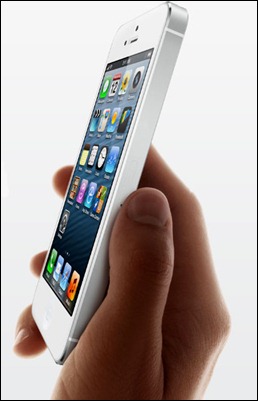 I followed the Engadget liveblog and listen to the Leo Laporte's TWIT gang during Apple's launch of the iPhone 5, and it only seems appropriate that I chime in (I tweeted too much already). I'm sure there will be a few other blogs commenting today (chuckle, chuckle) and some will offer far more intelligent insight than me, but my first thought was that the iPhone 5 was "as expected." Most rumors appeared to be true and the reality is that this Apple phone is indeed a "catch-up phone" … not that $AAPL is suffering from weak sales or profit! BUT … other Android phones made by a variety of manufacturers have had many of the features, the larger screen and already access 4G LTE data networks.
For the Apple faithful, and those of us "looking" and still using older phones, the iPhone 5 ($199 w/contract) or a discounted 4s ($99 w/contract) or free iPhone 4 ($0 w/contract), are attractively priced. Personally after falling in love with my second-hand iPad 2, I'm very tempted to buy the new iPhone 5 soon… unless an Android phone shows up to knock my socks off.
The most striking difference from their previous phones is that the new iPhone 5 is taller with a 16:9 screen (again as expected). Most reports point out that the new iOS 6 offers an additional row of icons. My thought is that this new size will offer more screen space above the virtual keyboard when it is being used in the portrait mode. Big screen Android users will point out that their wide phones (ie. Samsung Galaxy S3) also offers more screen real estate when in landscape mode too.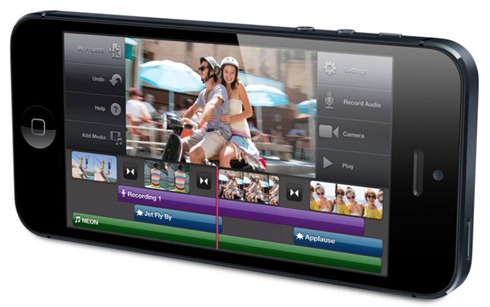 The rundown of attractive specs has to do with overall size (4.87in x 2.31in x .30in), weight (3.95oz), speed (A6 processor) and efficiency (225 hours standby, 8 hours of talk, 3G, LTE and 10 hours on Wi-Fi).

Apple as reduced the weight and thickness by about 20% while give it a bigger screen which measures 4-inches diagonally. From the presentation discussion of quality control, this new phone will also retain the quality many come to appreciate in Apple products … even if when buyers pay more and can't change batteries, add memory cards or uses industry standard plugs (gripes).

Speaking of plugs, the new iPhone will use a new 8-pin plug called "Lightning" connector and will retire the larger 10 year old standard Apple connector. This new plug has a benefit that it will fit whichever side you have up; that's a nice feature, almost as nice as wireless charging which they did not use. The newly design white flat style iPod earbuds have given way to a new ball shaped "earpod" as well.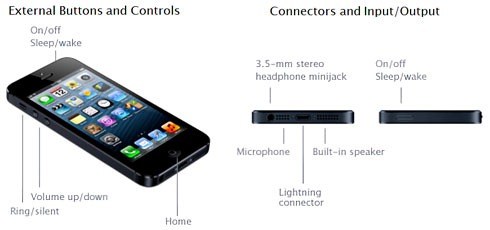 The yet to be seen improvements will have to do with speedier apps and improved Siri voice controls. I suspect that all "mobile" computer devices will need to improve in the area since many users want to use their devices while mobile. Voice recognition and improving Bluetooth 4.0 should help with this.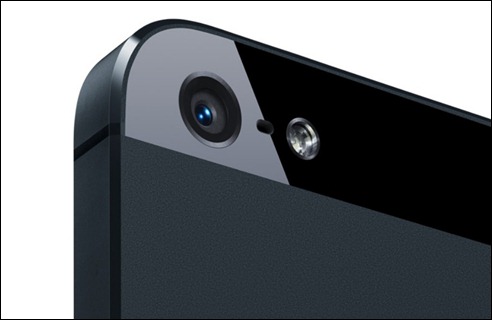 For me, I was really interested to hear what they were going to do with the already excellent camera … and for the most part its specs are unchanged. The same 8- megapixel iSight camera with single LED flash. It shoots HD video (1080p) at up to 30 frames per second and has new 3 microphone audio. The camera is "tap to focus" and has face detection as well as what they claim as improved low-light imaging and stabilization. I'm anxious to compare it to the very good Samsung smartphone camera.
At this point I'm ready to make the switch from my reliable, but aging Palm Pre to the new iPhone 5, but might not rush to buy when it is available for pre-order.
Pre-order September 14th for shipping on 9/21 or stand in line at the Apple store on September 21st.
* * *