Posted By RichC on February 11, 2013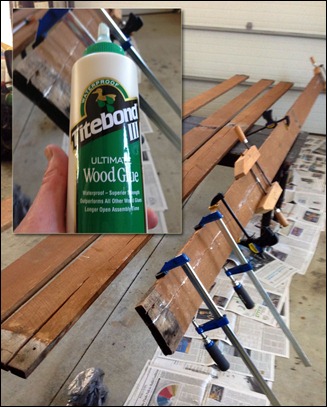 Along with our flooded basement and BlueMax water line repair mentioned the last few days, the boring equipment the excavator used took out some of my fence. Although we just stained it again this year, the boards are starting to show their age and have split. I figured this might be a good time to test a new Titebond 3 "waterproof" wood glue and see it it is up to the water-proof claims?
Titebond III Ultimate Wood Glue is the first one-part, water cleanup wood glue ever offered that is proven waterproof. The waterproof formula passes the ANSI/HPVA Type I water-resistance specification and offers superior bond strength, longer open assembly time and lower application temperature.